Flare Oracle transparency roadmap
Being transparent as a company means being open and honest about one's business practices and decisions. This creates a culture of trust and accountability and helps build a positive reputation and strong relationships with delegators and users of our dApps.
Flare Oracle STSO & FTSO Rewards
Currently, Flare Oracle asks for a 20% fee to run the price provider. This means that every delegator has to pay 20% of their rewarded SGB and FLR per Epoch. On this page you can see the results of those rewards for the past 4 weeks and what they where used for.
Total SGB Rewards
Epoch 94 - 98
Total FLR Rewards
Epoch 100 - 108
sFortuna & Fortuna are bonus reward tokens that have complete tokenomics of their own. The tokens can be used to trade, stake, or farm on a DEX. They can also be used to buy NFTs in the Flare Oracle Gallery. And they can even be used in the upcoming blockchain game Pixel Chain Olympics. In this section, we show the current total market cap, the reserve, and the backed price of the fort tokens.
Total circulating sFORT
Last updated Epoch 102
Total SGB in reserve
Last updated Epoch 102
Actual reserved SGB per sFORT
token in circulation.
Our delegator app is an ongoing project with many tools to help delegators find the best price providers and get the highest rewards. Aside from having a user-friendly dashboard for your delegating tactics, Flare Oracle also wants to offer extra tools that are entertaining and exclusively reward Flare Oracle delegators with special bonuses. And while we work hard on giving the delegator everything they need. We also work on many showcases to introduce the power of the Flare Network to the world.
*Disclaimer: this are just predictions and will be adjusted on a monthly base.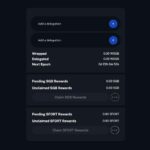 Claim, Wrap Delegate
The basic delegator tools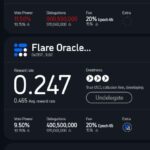 FTSO Metrics
Compare and predict the best rewarding FTSO for next Epoch. Combining Vote Power, Fees, and Reward Rates.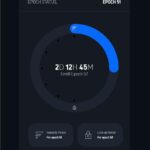 Advanced Dashboard
To see all your personal delegation statistics.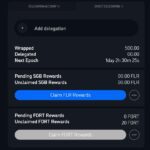 FORT
The FLR version of sFORT
PiCO
On-chain NFT card game
PiCO as part of our Delegation App is a huge project that deserves her own timeline. Pixel Chain Olympics will make use of the sFORT tokenomics. This is a unique way of approaching a blockchain game. Where the tokens normally serve the game itself. The tokens used in PiCO are part of a greater tokenmoics system that makes it more secure against hyperinflation and loss of value. sFORT is minted by delegators of Flare Oracle to make it free to play and fun to be part of this system.
*Disclaimer: this are just predictions and will be adjusted on a monthly base.
UI/UX Design
How the game looks and works for the end user.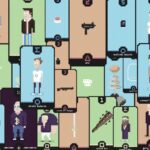 Game Card designs
Currently the goal to play with at least 200 unique illustrations is completed. There is a constant stream of new illustrations coming.
Beta Test
A selected group of players will test all the functions and improvements for 2 weeks.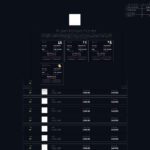 Mutant Staking
An in-game NFT staking design where players can add mutated characters to a mutant research facility for staking.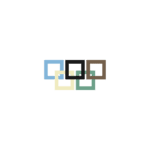 PiCO Launch Event
Promovideos and blogarticles release when PiCO is open to the public.
Together with the CYBR project and the Bifrost Wallet team, we are creating the first cross-chain NFT community. Realizing a smooth and innovative way to buy NFTs on the Flare Network by using either FLR, XRP, DOGE, or BTC. Using the state connector on Coston2 to verify payments on other networks outside of Flare. We are now preparing for when the state connector becomes available on Flare Network. Not only to be the first NFT project with cross-chain capabilities but also to showcase to the world that this is the future of blockchain.
*Disclaimer: this are just predictions and will be adjusted on a monthly base.
Test on Coston 2
The attestation and state connector are currently working and tested on Coston2.
Flare Oracle center in the NetVRk Metaverse (On Hold)
The Flare Oracle Center is a project that is currently ON HOLD.
Together with our partners from KINDI we are building a huge Flare Oracle Center at one of the highlighted locations within the NetVRk metaverse. This Center will be enriched with meet-and-greet VIP rooms and a 14-floor Gallery where you can buy NFTs in-metaverse. Also, we are looking into interactivity like walking around with your PiCO cards and play with other Metaverse characters.
The gallery will have 3D sculptures of NFTs so you can walk around and interact with your favorite NFT art.
When we know more about the release date of NetVRk we will go more into depth and report on our roadmap.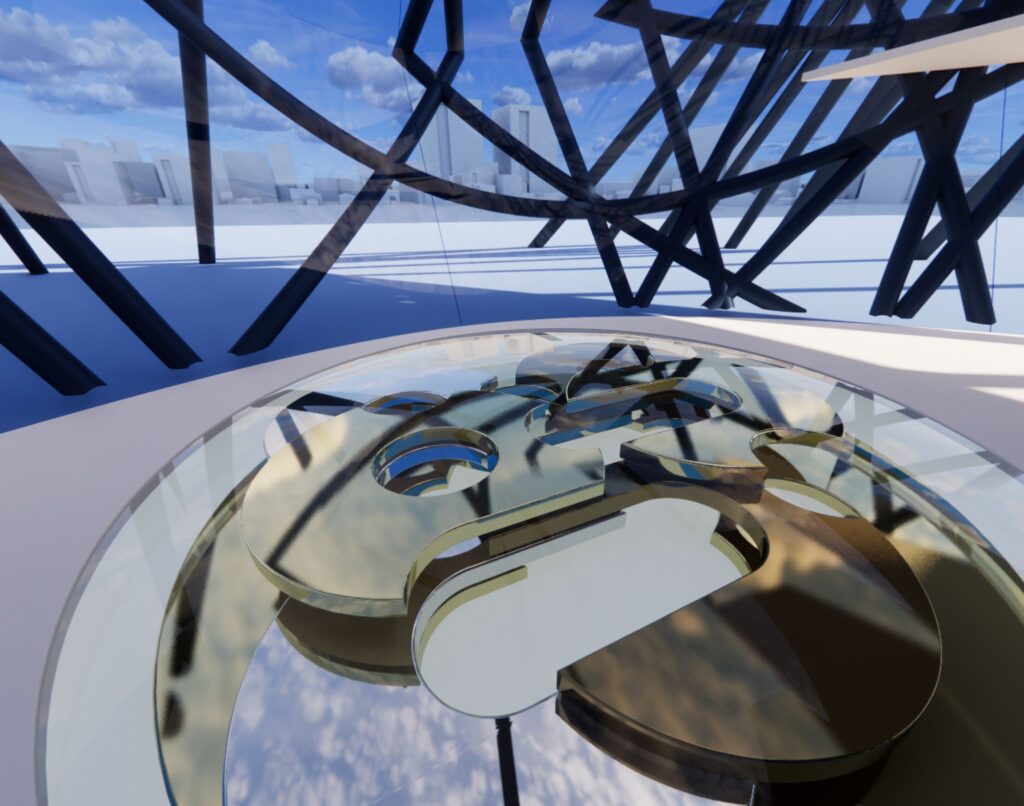 We are happy to be working together with so many hard-working and enthusiastic builders on the Flare and Songbird Network. Here is a short list of all the currently active partnerships.